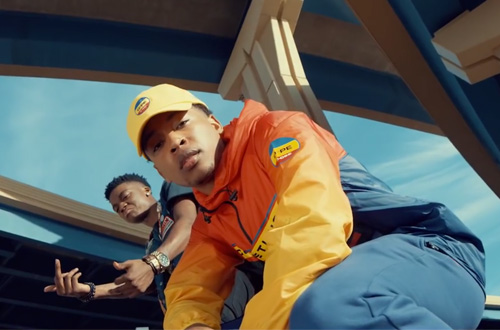 Budding star Jacob Latimore returned last week with the bouncy new single "The Real," off his forthcoming debut album Connection. Now, the singer/actor has debuted the single's official music video with featured rapper IshDARR.
The multi-talented young stars bring the catchy song to life with slick visuals, exotic beauties, and classic automobiles.
"Since me and Ishdarr are from Milwaukee, I figured it only made since to shoot at home," Latimore told Complex. "The video was directed by Philly Fly Boy, who's also from Milwaukee. All of my videos have had a concept and lots of choreography. I wanted to change the direction and just swag out with family, friends, and females. And also drive some old school whips. I also called up some Milwaukee music legends: Coo Coo Cal and Baby Drew, a popular street rapper, to make their cameo in the video."
"The Real," which was produced by Ayo & Keyz and Mantra, is the first release off Latimore's debut album Connection, which is set for a December 9 release through Jacobs Ink/Empire.
Check out the video below, and grab the single off iTunes now.