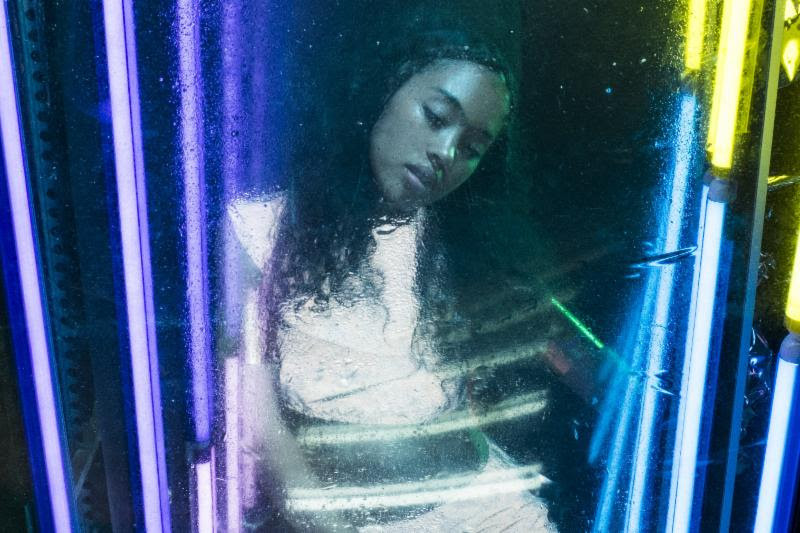 Joyce Wrice's "Rocket Science" is blasting the emerging singer into a brand new stratosphere.
The song, which was released as a double single alongside "Play Pretend" last week, has the West Coast based artist collaborating with fellow singer/songwriter Kay Franklin for an out-of-this-world groove about confronting your feelings for the one you're with, head on. MNDSGN produced the track, further providing to its intergalactic feel with a slightly neo-soul vibe.
Word spread fast about "Rocket Science" and, in an effort to capitalize on the potential radio single in the making, Wrice's label Akashik Records, has dropped an official set of visuals for "Rocket Science."
Sleek, colorful, and retro, the video takes place in outer space with Kay Franklin piloting a spaceship until he's approached by a foreign vessel – one in which he observes Wrice moving and grooving along as she hypnotizes him with her voice. Credit Akashik Records co-founder Alima Jenkins for her very creative approach directing the four-minute clip, as well. "Rocket Science" pulls off the throwback perfectly, because it IS throwback: Jenkins shot the clip using VHS and 16mm film, an alien concept in the digital age and the era of 4K video.
Watch Joyce Wrice and Kay Franklin's "Rocket Science" music video down below.
–Words by Bradford Howard