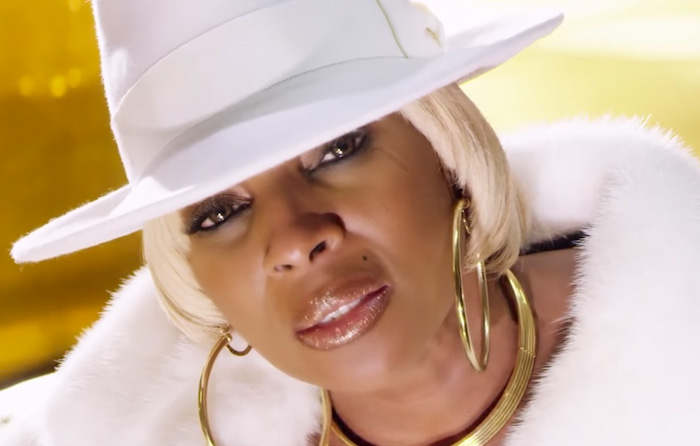 Mary J. Blige has taken a moment to reflect in the music video for her No. 1 single "Thick of It," off her forthcoming album Strength of a Woman.
Surrounded by golden reflections of herself, the Queen of Hip-Hop Soul looks fly in fur and gold in the '90s-inspired visual, while singing about her romantic disappointment. "Should I stick it out? Are you worth this fight? Are we worth this fight?," asks Mary.
The video and song come in the wake of the singers divorce from her longtime husband Martin "Kendu" Isaacs, who is reportedly seeking six figures in spousal support.
"'Thick of It' is the divorce and all this stuff that's going on right now," Mary recently said. "It's the heaviness of it and the whole thing…That's where I am. I'm in the middle of a divorce and it doesn't feel good. It feels terrible, but I have strength to get through and I get through by any means necessary."
Strength of a Woman, the follow-up to 2014's The London Sessions, is set to feature contributions from Hit-Boy, Jazmine Sullivan, and Kanye West, who guests on "Love Yourself."
Watch Mary shine below.