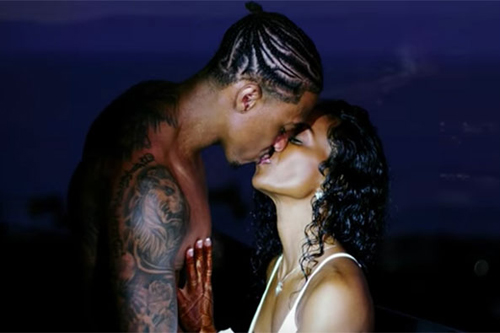 If any of you were wondering if the relationship between Nick Cannon and TLC's Chilli was actually real, this should settle those questions.
The steamy clip finds the couple in bed, overlooking the ocean. They share some intimate hugs and kisses, as the sun sets the rapper/TV host/actor brings milk and cookies to the bed while Jeremih sings: "If I was your man, I would eat that cookie right."
Nick and Chilli seem to have hit it off and the chemistry is undeniable.
Check out their steamy visual together below.