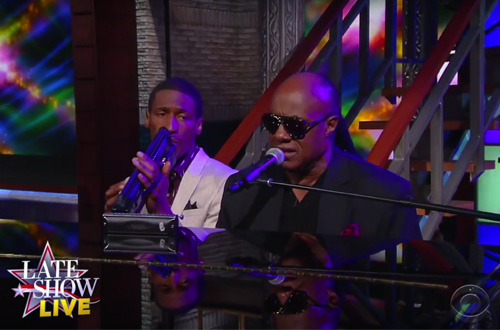 The night before Election Day, Stevie Wonder made an appearance on 'The Late Show with Stephen Colbert' to encourage voting and offer some positive vibes with a live performance.
Backed by Colbert's house band Jon Batiste & Stay Human, the legendary singer gave a rendition of the feel-good classic "Don't You Worry 'Bout A Thing," where even Stephen joined in.
Wonder also showed off his unmatched harmonica skills on a rendition of the National Anthem.
Check out his performance below.