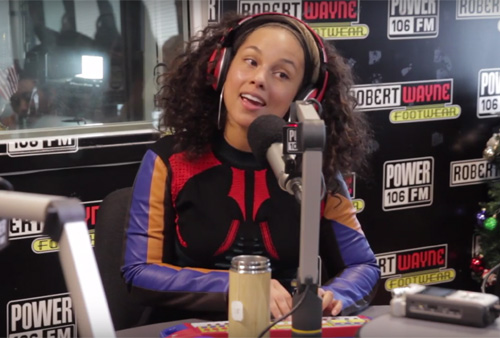 Following her album release concert at the Apollo Theater, Alicia Keys traveled to Los Angeles where visited Power 106 for an interview with 'The Cruz Show.'
During her chat with the morning crew, Keys spoke about her sixth studio album HERE, family life, her new make-up free look, and being a judge on "The Voice."
For a fun moment, J. Cruz asked Alicia if she could play something on a children's toy keyboard, and of course she took the challenge.
In addition, "The Tonight Show with Jimmy Fallon" has shared another clip from Keys recent visit to the show, where backstage she entered into an intense staring contest with Jimmy.
Check out both fun clips below.