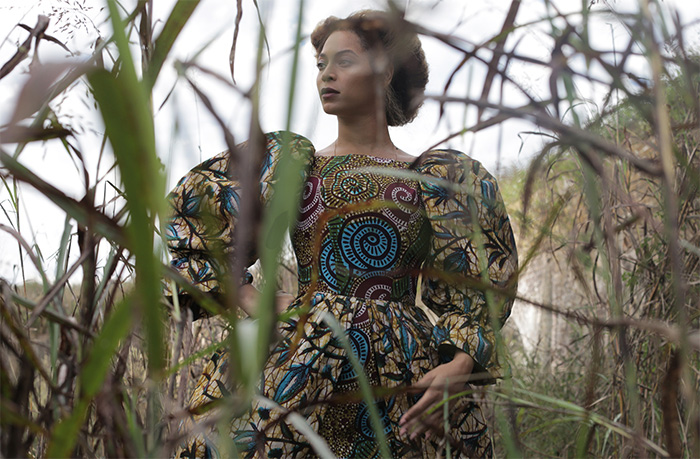 Beyoncé knows a thing or two about winning GRAMMYs, and enough though she is the most-nominated artist this year, that doesn't mean she couldn't have had even more.
The Associated Press reports that Queen Bey's LEMONADE song "Daddy Lessons" was denied by the Recording Academy's country music committee this year, making it ineligible for Best Country Song and Best Country Solo Performance.
This report, made by an anonymous source, follows controversy over 'Yoncé's performance of "Daddy Lessons" at the Country Music Awards with the Dixie Chicks. Following their showstopping set, both acts were wiped from CMA's website and social media platforms, according to TMZ. However, CMA denied these claims in a statement, calling the performance a "highlight of the evening."

Although the country music committee might have rejected a Beyoncé track, Queen Bey surprised fans with a nomination for "Don't Hurt Yourself" with Jack White in the Best Rock Performance category. However, even this nomination was criticized.
"When did it all become 'rock'?" asked Disturbed frontman David Draiman in an interview with Billboard. "If you look at every other genre, there are so many categories and sub-categories. For rock, this is all we've got, so everything ends up being jammed into these four categories. Is it diverse? Absolutely. It's too diverse! When you can have, with all due respect, a Beyoncé and a Disturbed in the same category, something has gone wrong. Not taking anything away from her whatsoever, we're just very different from each other."
Beyoncé isn't just the most-nominated artist this year, with nine nods including Album of the Year (LEMONADE), Song of the Year, and Record of the Year (both for "Formation"), she is the most-nominated woman in the history of the GRAMMYs with 62!
Queen Bey has won 20 GRAMMYs throughout her career and hopes to take home even more awards on Feb. 12, when the 59th annual show airs on CBS.