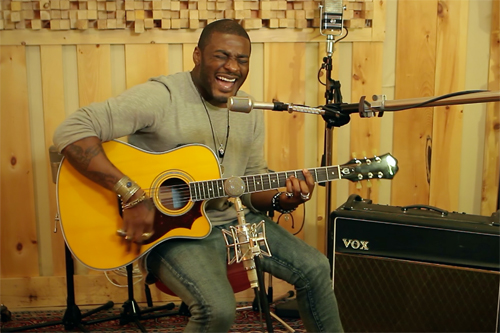 Quite simply, Timothy Bloom is an artist you need to know. If the name isn't familiar to you yet, that's ok, but let's change that now.
First captivating our ears in 2011 with his outstanding duet single "Til the End of Time" with V. Bozeman, the gifted singer/songwriter/musician has seen the best and worst sides of the music business, but continued to deliver great material.
Currently taking the independent route, Bloom returned this past October with a new EP titled, The Beginning, which is the first piece of his Life Trilogy project that will continue through 2017. Steeped in classic soul and blues, the EP has continued to excel his trajectory into the ears of R&B and Soul music fans, while assuring previous listeners that Timothy Bloom can not be placed into a box.
We had the pleasure of catching up with Tim while he was promoting the project in New York, and the outcome is another exceptional acoustic performance for the return of ThisisRnB Sessions. Kicking off his 3-song set, the singer delivered a stunning acoustic rendition of his song "Me and Myself," which is off The Beginning EP.
Check it out below, and stay tuned for the rest of the session coming soon!