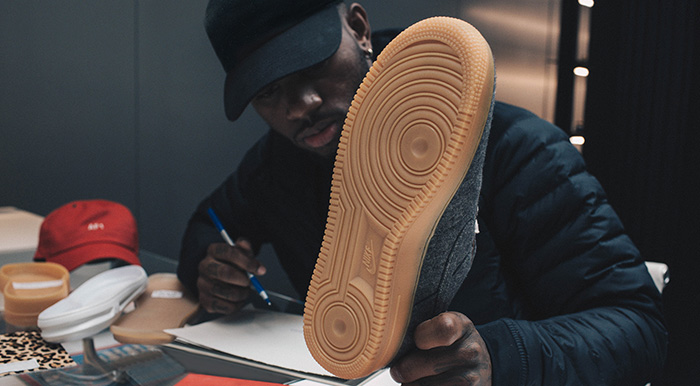 Bryson Tiller is taking his career to new heights by teaming up with Nike.
As part of a multifaceted campaign, the TRAPSOUL singer has partnered with Nike Sportswear on a special edition of the Air Force 1 Bespoke iDs, inspired by his hometown of Louisville, Kentucky.
Tiller, who was raised by his grandmother, became interested in sneakers in high school, where he fell in love with the Air Force 1.
"I wore a uniform to school, so the white-on-white or black-on-black Air Force 1 Low was the simple sneaker to wear, but it was the standard. You were cool if you had on a pair of Air Force 1s," says Tiller. "It's still a staple for me while on tour."
Pen Griffey paid a visit to Nike's Bespoke iD Studio at NikeLab 21 Mercer to design his shoe. "I didn't expect there to be all of these different textures and options," he reveals. "It's inspiring to see what's possible, and I designed a pair based on my hometown and boxing's tie to the city."
His Louisville-inspired Air Force 1 Bespoke iD features a red leather upper and tour yellow eyestay, which is intended to mimic boxing gloves. He also added metallic gold dubraes, an off-white midsole, and a gum to complete the homage to his city.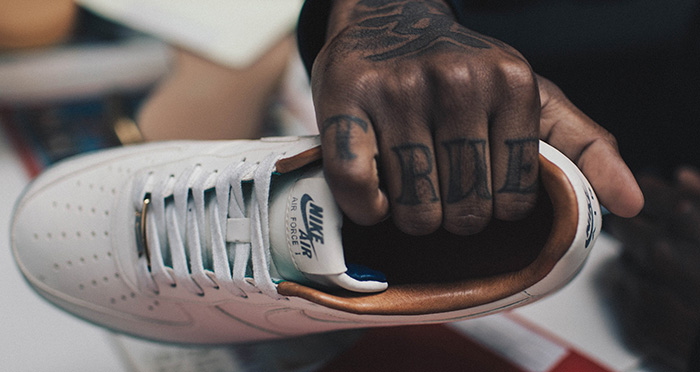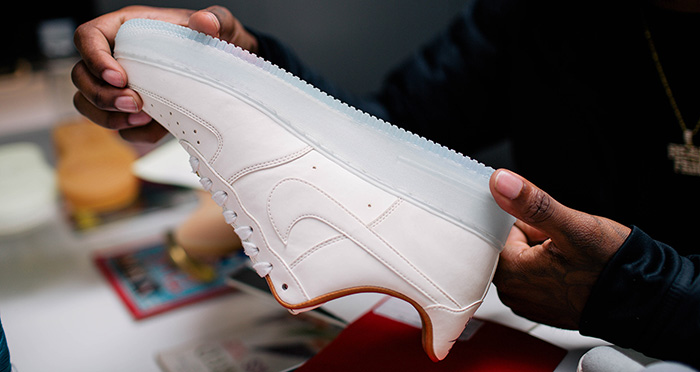 "Whenever you fly into Louisville, you see a sign that says, 'It's Possible Here.' I remember my first time seeing it—I think I was coming home from the studio in LA—I was working on my debut album, and I just thought, 'Wow, it is possible here,'" he says. "Everybody always thinks you have to move out of the city and go where the music industry is, but it's possible in Louisville, and it's possible anywhere. You just have to believe. So, I put 'POSSIBLE' on them as well."
More details on the partnership will be announced soon.
Meanwhile, more than a year after the release of TRAPSOUL, Tiller continues to dominate the music scene as his single "Exchange" scored a Grammy nomination for Best R&B Song. He also recently revealed that he is working with Drake on his More Life project.