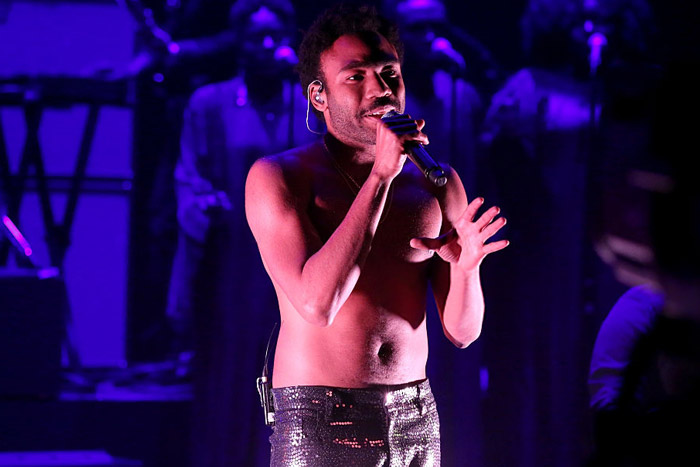 Childish Gambino went full '70s porn star on late night.
Fresh off his Golden Globe nomination and No. 1 R&B album, the multi-talented artist/actor brought his syrupy smooth single "Redbone" to "The Tonight Show starring Jimmy Fallon" on Wednesday (Dec. 14).
Opting for a shirtless and shoe-less look, Gambino only rocked shimmering pants for the performance of his Awaken, My Love! single.
Backed by his full band, and choir, and laser-like displays, Gambino sang about sweets and his devotion with a high-pitched tone.
"You wanna make it right, but now it's too late / My peanut butter chocolate cake with Kool-Aid / I'm trying not to waste my time / If you want it, you can have it," he sings.
Gambino's new album, Awaken, My Love!, debuted at No. 1 on the Billboard R&B chart with 101,000 copies.
Watch Glover's semi-"stripped-down" performance of "Redbone" below.