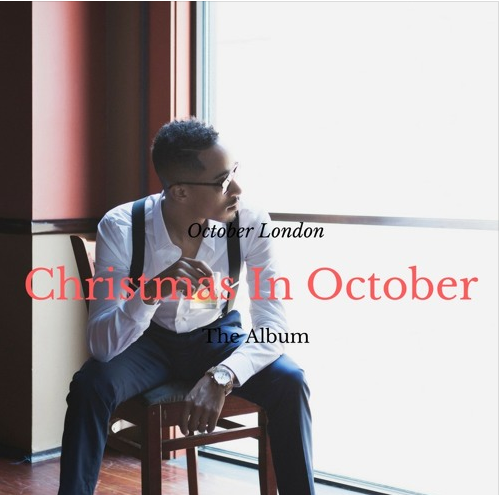 Snoop Dogg's break-out R&B artist October London gifts us with Christmas In October, a free project just in time for the holidays.
The South Bend, Indiana native delivers a festive album filled with just the right amount of holiday cheer, both naughty and nice. The EP features eight holiday songs that range from funny to fun all showcasing October's fiery vocals and soulful sound. Christmas In October has been led by the single, "Santa Drop Me Some Loot," featuring Walter West, and includes guest verses and passages from Kirk Franklin, T.Krazy, and Tripp Caimbridge.
After signing to Snoop Dogg and Jazze Pha's record label, Cadillac Music, October London released the first installment of a three-part collection, his acclaimed debut, Color Blind: Love. Since then, October has been on a hot streak. He performed on and helped write the theme song for VH1's hit show Martha & Snoop's Potluck Dinner Party and also kicked off this year's holiday celebration on Taraji's White Hot Holidays alongside major stars including Snoop Dogg, Missy Elliott, Tyrese, Ne-Yo, Taye Diggs, TLC and more on FOX.
Unwrap Christmas In October below.