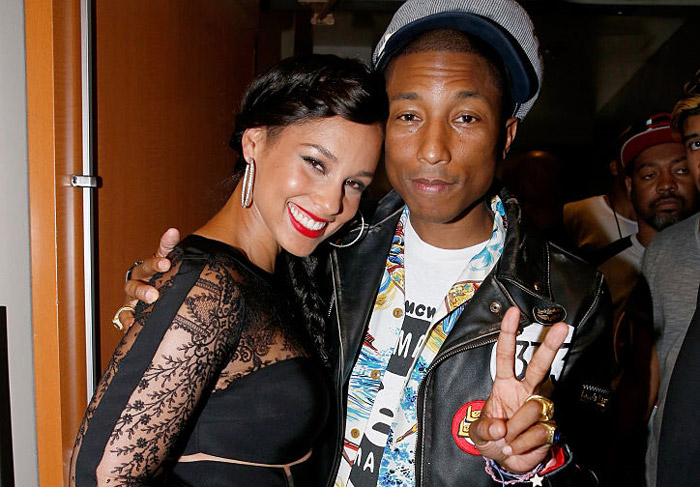 Alicia Keys connects with Pharrell Williams for the latest release from the soundtrack to the upcoming film Hidden Figures.
The lively track titled "Apple" features handclaps and jazzy vibes, while Keys and Skateboard P command attention.
"It's funny when the arrow's aiming at you," sings Pharrell. "Inscribed with your name / You pray that it just goes past you / Cupid's only gonna shoot if he knows it's his game."
Tonight, the Neptunes frontman is set to take the stage on "Jimmy Kimmel Live!"
Hidden Figures, starring Taraji P. Henson, Octavia Spencer, and Janelle Monáe, hits theaters Christmas Day.
Get a taste of "Apple" below.