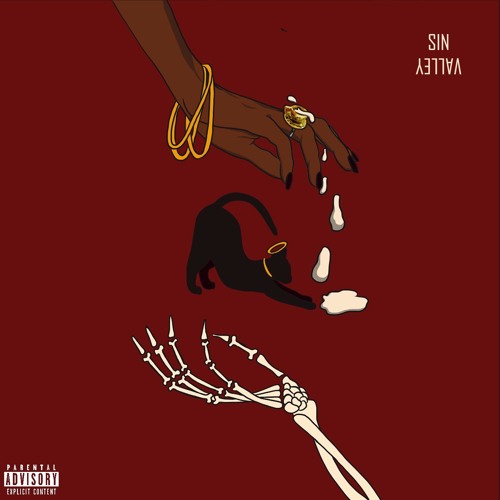 TeaMarrr is back with some new heat and moody vibes.
We last heard from the up-and-coming songstress in September with the infectious song "I Do…But."  Now, with her newest release, we take a trip to "Sin Valley." On the mid-tempo track the songstress explores all that changes when her lover takes a trip with her to the dark side. For TeaMarrr, 'Sin Valley' is a place where they both can indulge in all the things that they can't share with anyone else. Her soulful and effortlessly airy voice takes us on a journey with her to accept our own darkness as she finally accepts all the things that make her, her.
TeaMarrr uses the song to tempt her lover to come with her to 'Sin Valley' by singing of why they belong there together. "I just grin like I'm the Grinch wife / I know gin lies by your bed side / You sip tea on the nightly / I don't even feel that you like me / But you seem to always want to bite me, taste me, I see, Sin Valley / Took me 22 years in the mall just to find myself in Sin Valley," she sings.
Check out TeaMarrr's sinfully dark track below.
–Words by Jamila Wright