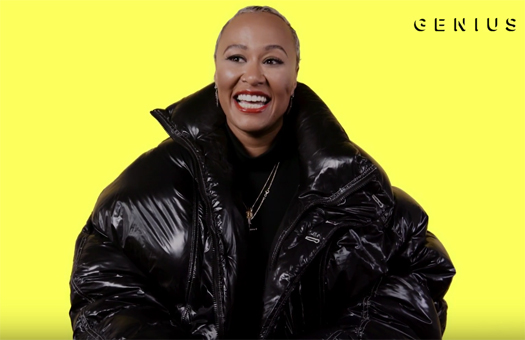 In a recent sit-down with Genius, Emeli Sandé gave an in-depth explanation into how she created the first single off of her new album, Long Live the Angels. Breaking down her powerful anthem "Hurts" the Scottish songstress explained how finding anger in love helped her to find the right words.
Emeli opens up about how the song was created when an impromptu jam session, involving a bunch of spoons and her friends, happened after dinner one night. The rhythm of the clapping sound that the spoons made inspired her to make "Hurts," a conversation about the anger you can feel when falling in love. Through the rest of the interview, the songstress breaks down the lyrics line-by-line, and how recording live with a choir made the song special to her .
Check out the interview below.
–Words by Jamila Wright