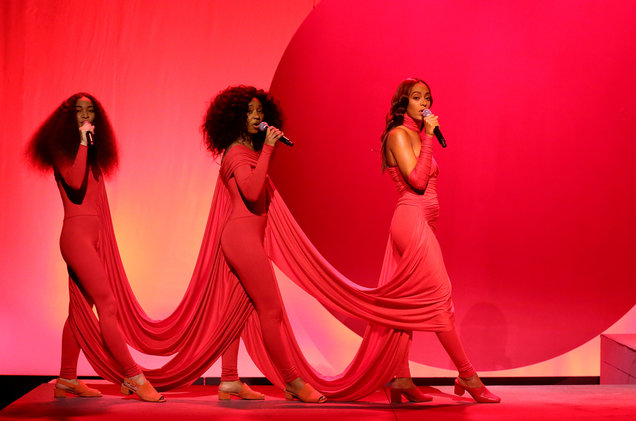 Hot off her Grammy nomination for Best R&B Performance, Solange ended the week with a special medley performance on "The Tonight Show starring Jimmy Fallon" on Thursday (Dec. 15).
Returning to 30 Rock, the singer/songwriter turned the studio red for a unique performance of "Rise" and "Weary" off her acclaimed new album A Seat at the Table. Wearing a fitting red dress that made a statement by being connected to her two backup singers with draping fabric, the trio slowly moved and swayed in unison throughout her riveting set.
Backed by a trio of musicians on bass, piano, and drums, Solange mesmerized with the slow-burning performance that felt retro and modern at the same time.
Check it out below.