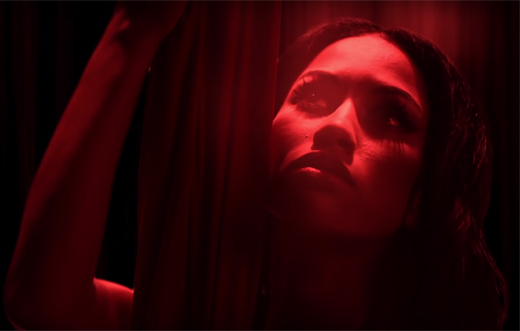 It's a seductive Christmas for OVO's dvsn.
The mysterious artist has released a two-part visual for "With Me" and "Do It Well" off their acclaimed debut album SEPT. 5th.  Starting with the smooth "With Me," a model rides down a winding road in a vintage Ford Mustang. Hair in the wind and hands on the wheel, she sings along to the bedroom anthem.
Midway through the clip, the scene changes dramatically. Instead of the outdoor nature of "With Me," viewers transition into an indoor studio, where the model gets acrobatic under red lights. As the soulful cut plays, she performs an impressive and tantalizing aerial silks act.
Watch "With Me/Do It Well" below.
Additionally, dvsn has shared a trailer for the "Too Deep" video. The short clip features a different model speeding on a motorcycle through the desert, after crashing the bike she takes off walking, then slows down to remove her top when seeing a large fire.