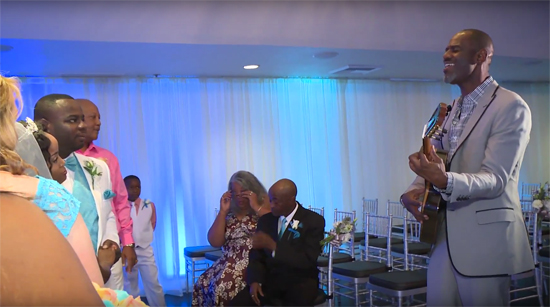 Anything can happen in Las Vegas, even a R&B legend crashing your wedding with a surprise performance.
Vegas is known as a popular wedding destination, so Brian McKnight gave some unsuspecting couples the memory of s lifetime when he appeared after they said their "I do's" with guitar in hand singing his wedding classic "Back At One."
"It was a beautiful thing to watch folks who are taking this journey together and to be a part of that," Brian told Steve Harvey. "I don't want to be paid for it, that's why I don't do too much of it. I don't want to be that one guy that was paid to be there. So it was really fun to just show up with my guitar and to see the faces of these ladies as I'm comin' down, they just kissed, they just said 'I do' and here I come…it was fun."
Check out the footage below.