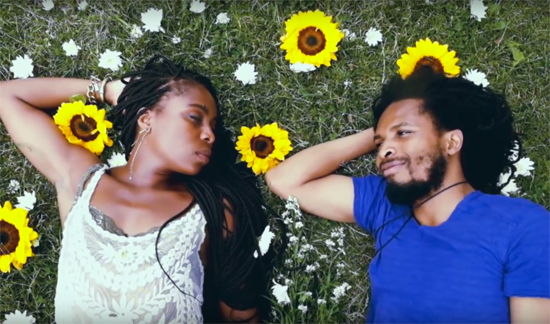 Summer has come and gone, but soulful songstress Mary Akpa is transporting us back to a blissful time when love was in the air.
"That Day On The Train" is Akpa's first musical release since her 2012 EP Brave. It boasts her reinvigorated, more personal approach to music, chronicling the beginning of a love story. Released earlier this year, the song has earned Mary some much deserved attention in her home country, landing big placements on Good Morning Nigeria and Cool FM.
Now, the Nigerian native and Southern California-bred singer/songwriter has debuted the song's music video, which features beautifully shot scenes on a train and in the countryside with Mary and her lover in innocent intimacy.
"We're all so stimulated that we often close ourselves off to what we may think is outside of what we want to see, feel, think, experience," explains Akpa. "'That Day On The Train' is a reflection of love found in the most unexpected of places – on a subway ride in Brooklyn. It travels through the spectrum of love's symptoms, from the euphoric to the chaotic, and arrives at the question: what is this thing they call love?"
Check out the video for the breezy love song below.