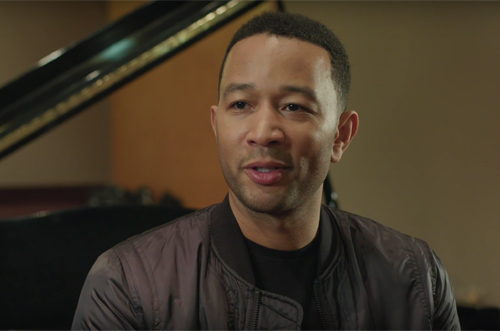 John Legend has pushed the boundaries of his creativity with his stellar new album DARKNESS AND LIGHT.  A week after releasing the project, the R&B crooner shares an in-depth conversation about the creation of the album and each song, along with producer/musician Blake Mills.
Legend breaks down writing the lyrics and music for each track in enlightening detail. From the original plans for "Penthouse Floor" to changing the album's title from 'Fire and Ice' to Darkness and Light to inspiration behind the arrangements of each song, and to the dedication record for his daughter Luna.
This interview style conversation is a must-see for any fan of John, Blake Mills, or just anyone interested in the creative process behind the music.
Check it out below, and if you haven't heard DARKNESS AND LIGHT yet, stream it here.