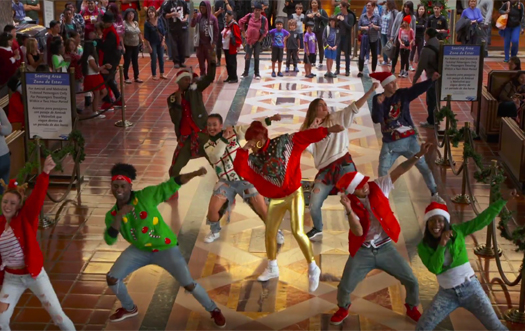 Keke Palmer teamed up with TBS to spread some holiday cheer this year for their Surprise! Instant Xmas Carol! special.
The singer/actress hit up Los Angeles' Union Station with a crew of dancers, and gifts, to deliver a Christmas surprise. While unsuspecting travelers waited for their trains to arrive, Keke walked into the waiting area with a golden boombox and began performing solo, her dancers quickly joined in, in flash mob style, followed by a group of young children.
All the travelers were in awe and shocked to see the impromptu holiday moment. After dancing and performing "Joy To The World," the kids were presented with a big bag of Christmas gifts.
Check out Keke's cheerful surprise below.