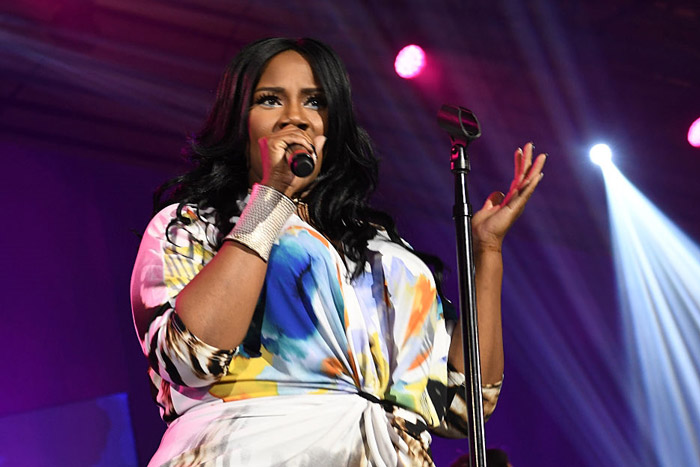 This keeps getting more interesting. In some unexpected news, it appears that fight organizers have arranged for R&B vocalist Kelly Price to gets viewers ready for the Chris Brown and Soulja Boy boxing match.
The songstress has confirmed that she will be performing the national anthem at the forthcoming controversial bout, though neither a date nor venue has been publicly announced.
50 Cent made the announcement on Instagram. "@mskellyprice is set to sing the National anthem at the fight Chris vs. Soulja," he wrote. "#thefightstillon."
Price then confirmed the news shortly after. "Looking forward to singing the national anthem on fight night with @souljaboy and @chrisbrownofficial," she wrote. "Thank you @50cent for trusting me with this!"
Despite the apparent confirmation, there are plenty of questions surrounding this much-discussed fight. For instance, it's unknown which, if any, charities will benefit from what's been billed as a charitable bout. While Breezy and Soulja are poised to get paid for the match-up, it's also unclear how much they'll take home.
The fight's venue is also a question mark. Initially, it was meant to take place in Las Vegas, but it seems Brown and Soulja couldn't meet regulations, including a mandatory drug test. They are now looking to take the fight to Dubai with hopes for a pay-per-view payday, according to reports.
What is known, at least for now, is that Mike Tyson has agreed to train Brown while Floyd Mayweather has been working with Soulja. Iron Mike has gone one step further, recording a diss track for his new client's opponent. A Breezy verse and music video is set to follow.