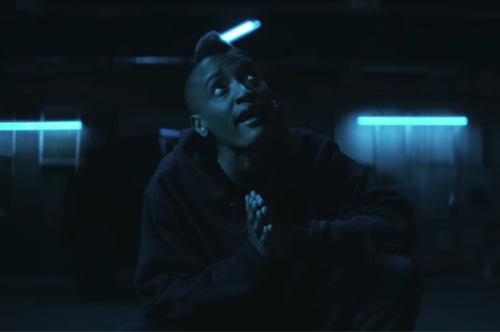 Good news for the many fans of The Internet band. After a very successful 2015, which saw their last album Ego Death receive a Grammy nomination, lead singer Syd is coming out with a new album. The Internet front woman has launched her solo career with "All About Me," the first single off her forthcoming debut Fin.
In an empty warehouse, Syd spends much of the video on her own and some of it surrounded by friends. Mostly, she's performing the smooth autobiographical track, giving fans a glimpse into Syd's mentality. "You seek answers to questions about me," she sings. "It's in my music."
Produced by The Internet's Steve Lacy, "All About Me" also carries a theme of loyalty. Fittingly, friends like Tyler, the Creator make cameos in the dark Calmatic-directed visual. "I keep my squad around me," she adds. "Keep it in the family that you came with / Keep your haters close, you know the basics."
In October, Syd told Pitchfork that her solo album would feature work from Hit-Boy and MeLo-X. "This is my descent into the depth I want the band to get to," she said. "For me, this is like an in-between thing, maybe get a song on the radio, maybe make some money, have some new shit to perform."
Today, she clarified that her solo material does not mean she's leaving The Internet. "AINT NO GOIN SOLO BIH. WE'LL BE PERFORMING THIS AT INTERNET SHOWS ONLY."
Fin is due Feb. 3. Get to know more about Syd in "All About Me" below.