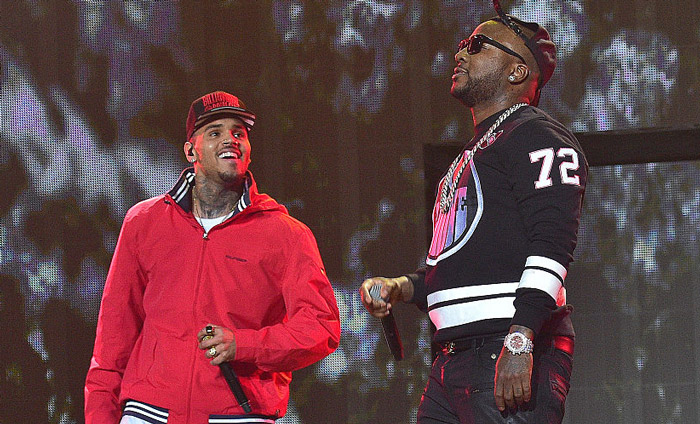 Chris Brown links up with rapper Young Jeezy once again on the smooth new jam "Give It to Me (You Know You Want It)," a newly-leaked track that surfaced on Tuesday (Jan. 24).
Over a lively, musical production Breezy holds down the chorus. "You know you want it / Give it to me / Don't front / You know you want what I want," he sings.
Meanwhile, the Snowman throws a few pick-up lines into his verses. "You all that and a bag of chips/ Shit, I'm tryin' to dip / Let you chill at the crib, lay in my bed / When I come home, I'll let you play with my head," he raps.
Take a listen below.