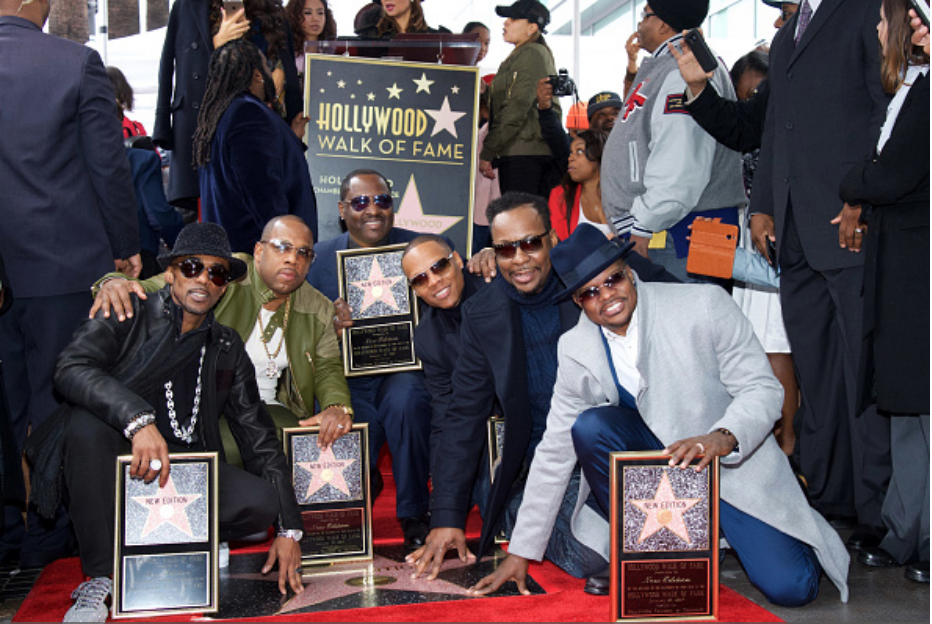 Legendary R&B trailblazers New Edition received a much-deserved honor on Monday (Jan. 23), with the unveiling of the 2,600th star on the Hollywood 'Walk of Fame.'
All 6 members, Ronnie DeVoe, Ricky Bell, Michael Bivins, Bobby Brown, Ralph Tresvant, and Johnny Gill were in attendance to receive the 'star' in the category of Recording on Hollywood Boulevard.
In addition to hoards of fans and press, NE were honored with speeches by legendary producers Jimmy Jam & Terry Lewis, and BET executive Stephen Hill.
"Ever since fans found out that New Edition was being honored with a Walk of Fame star, it has been non-stop inquiries about when the group was going to be honored. Well, the time has come and fans from around the world have booked their flights and are on their way to Hollywood to celebrate this momentous occasion," stated Ana Martinez, Producer of the Walk of Fame ceremonies.
Fighting back tears on stage, Ricky Bell said, "Our friendships, our relationships go so far back before New Edition. We came together because we had a passion and a desire to do something. It was simple, it was just to sing, just to dance, just to make some girls scream."
After 30 years of history making accomplishments and classic music, New Edition with finally get the biopic that their historic career deserves, with the epic three-part BET miniseries, The New Edition Story, which airs Jan. 24-26 on BET at 9pm.
Check out the video footage of the star receiving ceremony below.