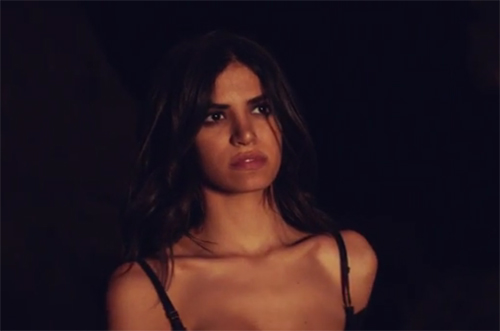 A couple days before Christmas, OVO group dvsn released visuals for "With Me / Do Me Well" and then a teaser for "Too Deep," which became an Apple Music only exclusive at the time.
Now, the mysterious act have finally given the visual a full release on YouTube.
In the short clip, a model is speeding on a motorcycle through the desert, after crashing the bike she takes off walking, but as she begins to get closer to a large outdoor fire, she starts to sink into the sand, and eventually completely be submerged. However, the other side has her falling into a house or apartment where it looks like a small party is under way.
The visual ends abruptly without much to imagine comes next. However, dvsn also released the short film video "The Choir" at the end of 2016, and it appears he likes his visuals to be just as mysterious as him.
Check out the "Too Deep" video below.