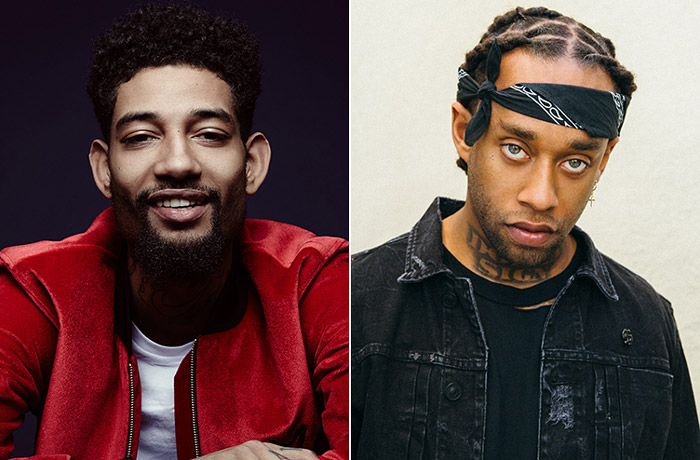 Philadelphia native, PnB Rock kicks off 2017 with the melodic new jam "Hanging Up My Jersey" featuring Ty Dolla $ign.
The two singing rappers are ready to leave their player ways behind, find a real woman and hold her down.
"Need a joint to help me count this paper / I need a real chick with no filter on and no make up …  I been around the world, f**ked a bunch of girls / But now I'm in a different space, tired of all these bitches in my face," sings PnB Rock.
PnB is set to release his new album Goin' Thru The Motions on Friday (Jan. 13).
Take a listen below.