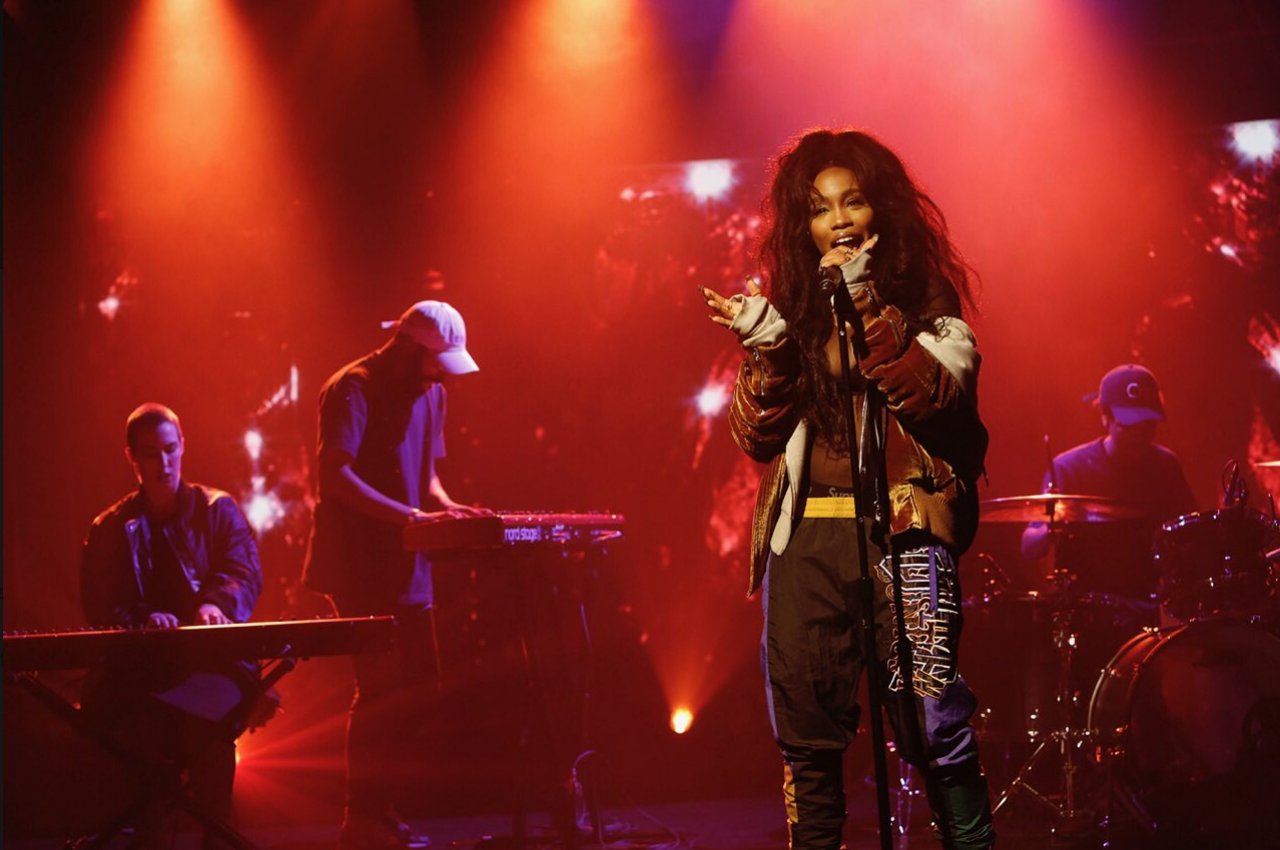 After teasing new music earlier this week in NYC, SZA has premiered her new single, "Drew Barrymore," an introspective song off her forthcoming album, which she debuted on "Jimmy Kimmel Live!"
The soothing, melodic tack carries candid personal reflections as SZA speaks directly to her lover. "I'm sorry I'm not more attractive," she sings. "I'm sorry I'm not more ladylike / I'm sorry I don't shave my legs at night."
With allusions to therapy, sex, loneliness, and Netflix's "Narcos," SZA paints a vivid picture of a complicated relationship.
During a recent New York show, the TDE songbird shared "Drew Barrymore" with a select few, claiming it was inspired by the actress it was named after and her films like Never Been Kissed and Poison Ivy. "I just imagine this being the soundtrack to one of those movies," she said. "Cue Freddie Prinze, Jr." That night, she also shared a Travis Scott collaboration, tentatively titled "Love Galore."
SZA didn't just perform the new single on "Kimmel," she also announced the title of her next effort, the follow-up to 2014's Z. Initially titled A, the project will now be called CTRL.
Listen to "Drew Barrymore" and watch her performance below!