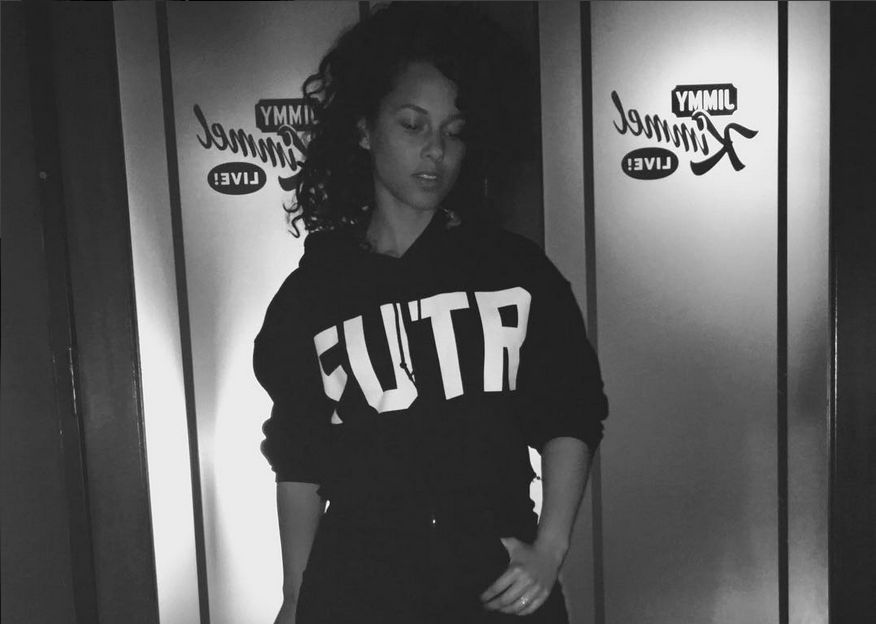 Alicia Keys got a start on Grammy weekend with an appearance on "Jimmy Kimmel Live!" on Thursday night. The 15x Grammy Award winner hit the late-show stage to perform the song "Illusion of Bliss" off her 2016 album HERE.
Wearing a black TOPSHOP cropped hoodie sweatshirt with the letters 'FUTR,' Alicia gave a riveting performance of the soul-stirring song at an organ piano.
"So I persist / Like a bottomless kiss / An illusion of bliss, an illusion of bliss," she passionately sings.
Prior to her performance, Keys sat down for an interview with Jimmy where she talked about the HERE album, her mind-blowing first time at the Grammys, and joked with Jimmy about his love of cocoa butter.
Check out Alicia's performance and interview below.