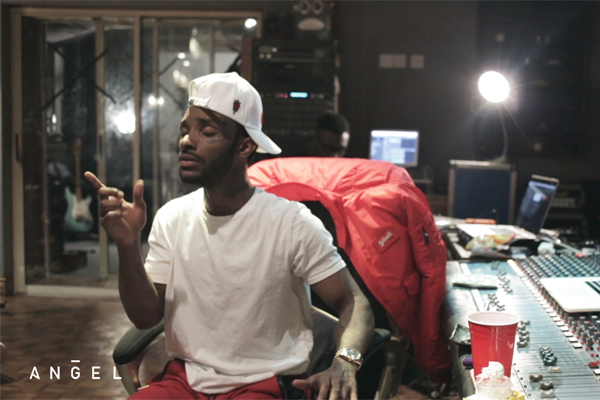 For the second release in his exclusive acoustic series "This is ANGEL," rising Motown Records artist ANGEL gives a laid back performance of his sexy single "Hop On."
The R&B/Hip Hop blend of the infectious song are strongly felt through his live recording, as he sits in the studio with his background singers, piano player, and some herbal remedies.
The single version of the track features female rap artist Steffon Don, but ANGEL vibes through his rap/sung verses letting his '90s R&B influences shine.
Speaking about the song ANGEL says: "'Hop On' is based on a '90s Kut Klose record featuring Keith Sweat, which I loved growing up. I gave it a new age spin, added a trap beat to the sample and the rest just came together."
Last week, ANGEL premiered his new acoustic series with the must-see debut of his upcoming song "Waiting For You," which he mashed up with a stellar cover of Mint Condition's "Breakin' My Heart."
Check out his latest acoustic performance below, and stay tuned for more over the next couple weeks.