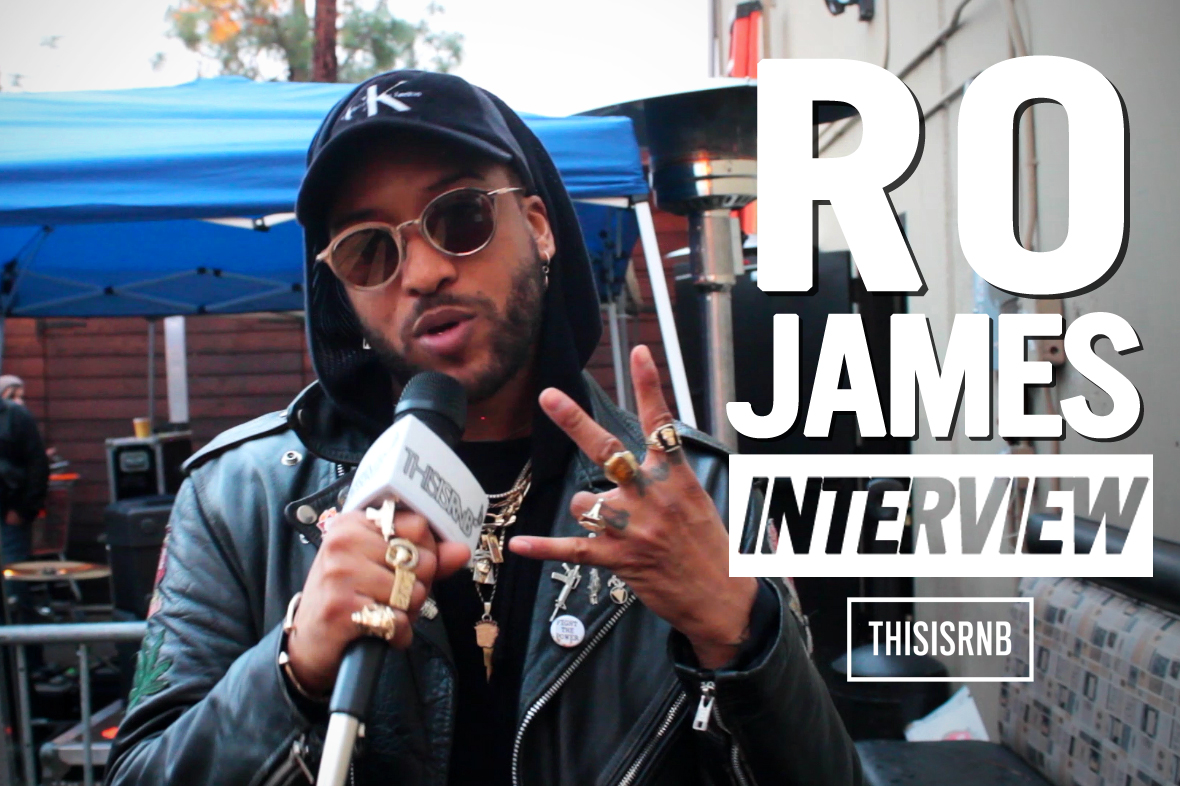 Making a special stop on his headlining "XIX Tour," Ro James joined an outstanding line-up of R&B and Hip Hop artists at the inaugural "SOULQUARIUS Festival" on Saturday (Feb. 18) in Santa Ana, CA.
ThisisRnB's own Ni'Kesia Pannell was live at the all-day-and-night event and caught up with the soulful singer following his stellar set on the Observatory Stage. Full of positive energy and charisma, Ro spoke candidly about his experience at the festival, sharing his excitement to be included in such a momentous lineup. Enjoying and still celebrating his breakout year in 2016, James also revealed his current favorite song and lyric off the ELDORADO album.
Fans of the New York native will be even happier to learn that he is already working on his follow-up, sophomore album, which he plans to release in the fall.  However, that isn't all, Ro told us that he will drop a project, probably an EP or mixtape, in the summer and he has a clothing line on the way.
"'Eldorado' I feel like was just my 'hello, hey I'm here in the world, I exist as an artist. Check me out, I'm dope too.' But my next album I feel like I get to really be all the way Ro James," he said. "The vision, I'm doing a short film, I'm dropping a line, so there's all these other things in between, but the next album is going to be so fire."
Later in the conversation, Ro also revealed that he has huge collaborations in place for the album, one of which may be sought-after rap legend Andre 3000!
Check out the interview below, and you can catch Ro on tour now through March 11.