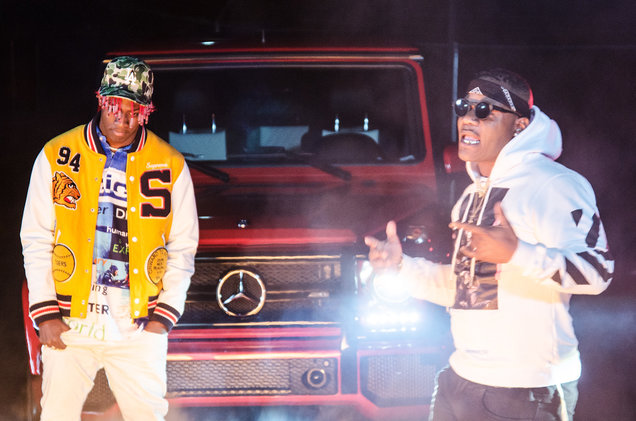 Sean Garrett is back with new music, and he has debuted the music video for his comeback single "Look On Your Face" featuring rapper Lil Yachty.
Shot in Atlanta-the hometown of both artists, the visuals show Sean stylishly serenading his woman while rocking a black fur and grills.
With flames rising around them, Yachty joins Sean in a fire-filled parking lot as the duo goes back and forth with harmonies and rhymes.
Sean says the collaboration between himself and Lil Yatchy "represents the next wave and cultural movement of a new generation of hip-hop and R&B."
"I have always considered myself a trendsetter in this genre and I will continue to do the unexpected in a way the audience loves," says Garrett.
Currently working on his forthcoming EP, which is set to be released in the Spring, fans should anticipate more from The Pen soon. "Excited to be back and with working with some really dope artists," he told Billboard. "Expect a remix to 'Look on Your Face' soon featuring two of the hottest artists in the game right now. I think y'all are going to love it."
Check out the video below.