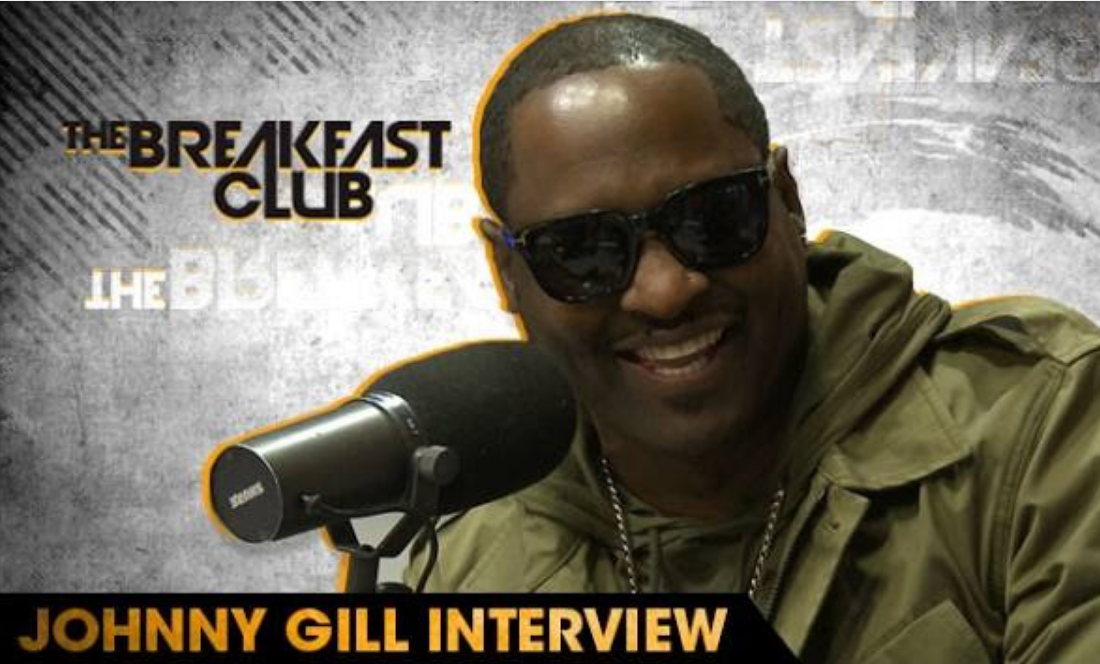 With the success of BET's The New Edition Story, the members of the group are getting some much deserving new shine in 2017. Following Bell Biv DeVoe's visit, second generation member Johnny Gill stopped by 'The Breakfast Club' for an interview on Thursday morning.
The R&B veteran, who is currently on tour with Charlie Wilson, opened up the convo about his relationship with singer Stacy Lattisaw and how it was portrayed in the biopic.  Continuing, he spoke about the tensions between the original group members of New Edition, his relationships with Ralph Tresvant and Bobby Brown, and the awkward moments when he first joined NE.
Johnny revealed that he never had money or contract issues with his career because of his original manager, who always made sure he received his proper payments. Speaking further about that, he explained how following that example has continued to work with his own independent label, and the release of his last album Game Changer.
He also briefly touched on creating a new New Edition album, which according to him is happening. Watch the full interview below.