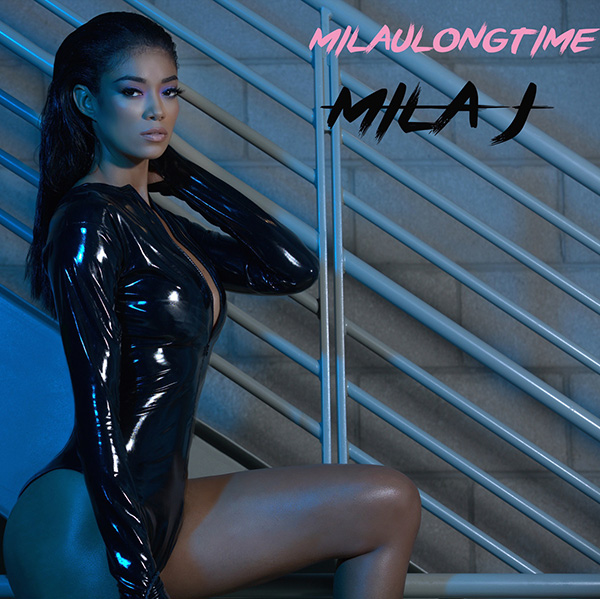 Mila J has gifted fans with new music for Valentine's Day!
The L.A. songstress returns with a 7-track mixtape that shares the same name as her Snapchat handle 'MILAULONGTIME.'  The tape is a succinct compilation of electronic and trap infused R&B that showcases Mila's ability to always keep variety in her music.
"Move," the first song on the project, is an up-tempo dance track in the same vain of the kind of music we've grown to love from the 213 native. "Yesterday" and "TRPSX" are slowed down songs that reveal a different, more sensual and vulnerable side to Mila J, which is perfect for this V-Day treat.
The standout track of 'MILAULONGTIME' might be "Body," because the sexiness of the track perfectly pairs with the tone of Mila's unique voice. If anything, this is the track calling for you to spend a night in with your bae!
Speaking about the project Mila wrote: "I wanted to make all my fans, dj's, radio pd's and everyone else that has supported the Mila J movement my Valentine this year!!! Love all of you guys…hope to see you soon!!! XOXO."
Take a listen to the mixtape below!
–Words by Jamila Wright