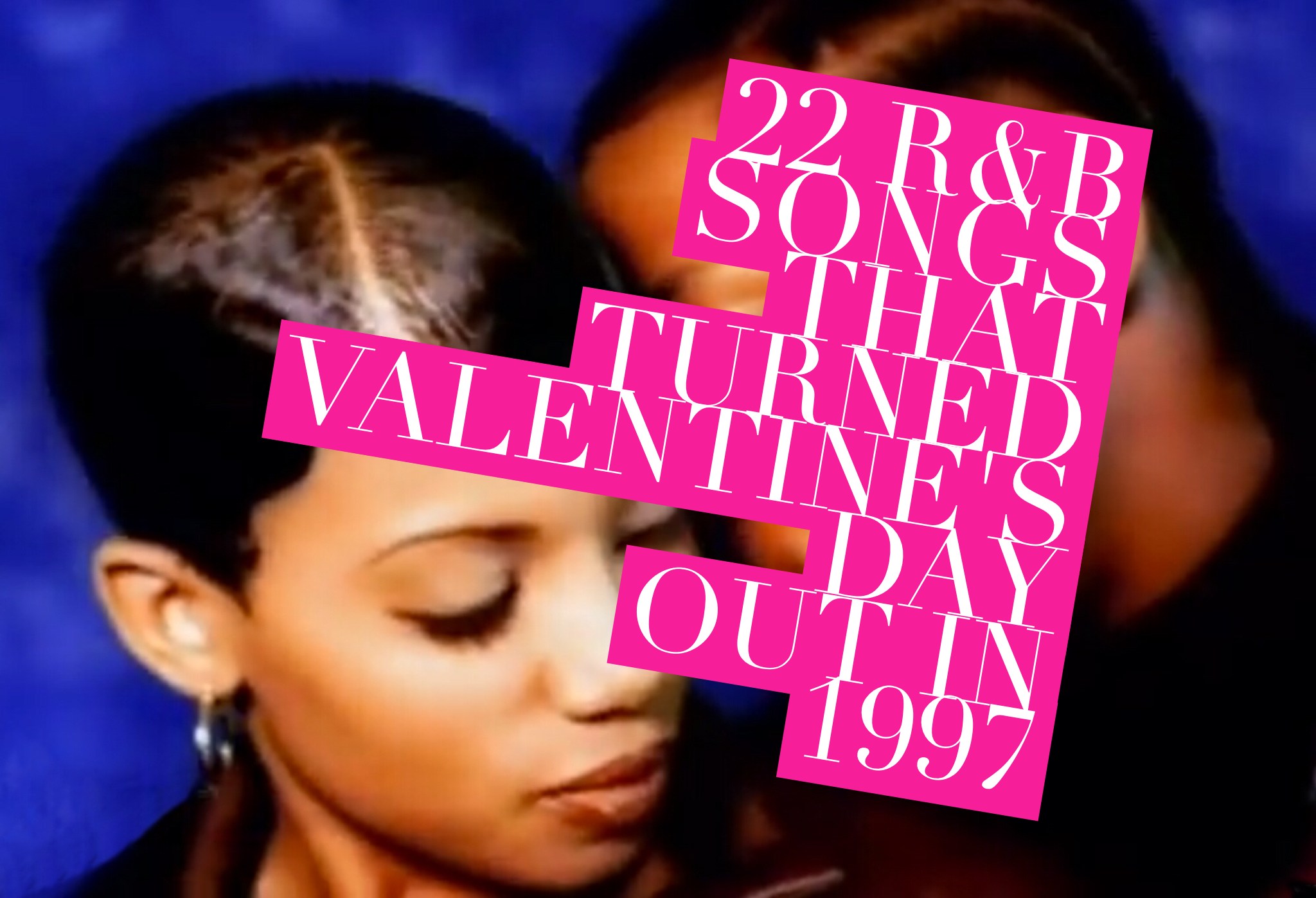 Valentine's Day is here so that means nothing but fine wines and good vibes for all the lovers in the world. Though recent years delivered a set of R&B songs that fit the mood of today, nothing quite beats the sound of '90s R&B and the feelings that came along with those songs. Without any debate, '90s R&B was the essence of love and we couldn't picture a successful Valentine's Day without a '90s R&B playlist serving as the soundtrack.
With that in mind, we decided that it would be fitting to take you back to that place of love and happiness and show you what Valentine's Day would've been like had you been in celebration mode 20 years ago. Though most of the R&B hits from '97 didn't erupt on the scene until after February of that year, the tracks released from 1995 leading up to 1997's date of love made for an unforgettable playlist that was sure to make anyone D.T.D. (Drop them draws, dawg!).
Don't believe us? Check out these 22 R&B songs that turned Valentine's Day out in 1997 below.
Rome – I Belong To You (Every Time I See Your Face) (1997)
If you're old enough to remember the feeling that Rome's hit single "I Belong To You" brought then seeing it on this list should be no surprise to you. The perfect song to kick off your Valentine's Day playlist, Rome made sure to leave a lasting impression for decades to come.
Toni Braxton – You're Makin' Me High (1996)
Toni Braxton may be known for singing a few sad love songs, but she made sure to turn it up a notch with her sexy single "You're Makin' Me High." Ladies, this is the one that will always get your mind right for a night of lovin'.
TLC – Red Light Special (1995)
TLC's "Red Light Special" is the epitome of what Valentine's night should consist of.
New Edition – I'm Still In Love With You (1996)
Need to remind your lover how much they mean to you? This is the track to do it.
Monica – Why I Love You So Much (1996)
Monica's arrival onto the R&B scene was a Godsend and if you need anymore proof that she is R&B, just listen to this track.
Ginuwine – Pony (1996)
Equipped with a bare chest and an Al B. Sure! curl, Ginuwine's debut single "Pony" came right on time for 1995's Freaknik. Though it was almost a year ahead of Valentine's Day, its raunchy lyrics about a romp in the sack held weight for 1997's big day.