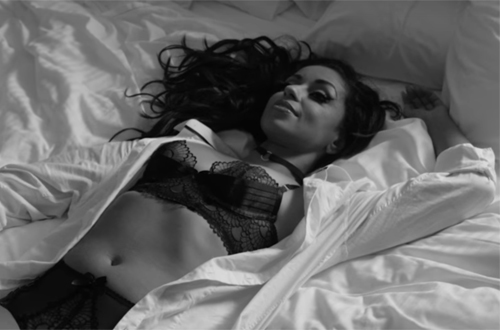 Mya has blessed us with a new video!
The Grammy nominated singer celebrates both Valentine's Day and the 1-year anniversary of her critically acclaimed 2016 album Smoove Jones, with the release of the visuals for her sexy song "Coolin'."
Filmed on a sandy beach in Sydney, Australia, the video takes us on a trip down memory lane as Mya fantasizes about the man she misses in her life. Fleeting images of memories the two share together relaxing on the beach are intertwined with beauty shots of the veteran songstress lounging around her house in beautiful lingerie.
"Your love's like summer time / Yeah, it feels like it can't get any hotter / Kiss me like cherry wine," Mya sings seductively to her boo. "Yeah, it feels like it can't get any sweeter / So don't stop rocking me like you do it / Boy, I love the way that we do it / Coolin' (coolin')/ Yeah, we coolin' (coolin')"
Watch her sensual video below.
–Words by Jamila Wright