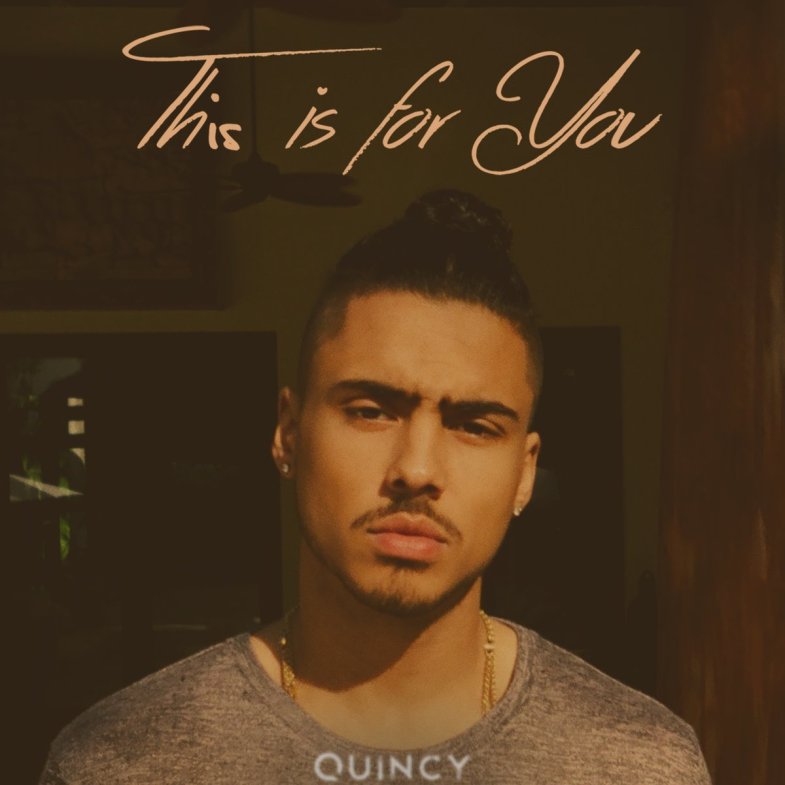 Quincy is back with some news tunes, finally!
It's been a minute since we've heard anything from the rising singer/songwriter and actor, but he recently delivered a sweet gift to fans in the form of a 6-track EP called, This Is For You.  The project is a love letter to women and R&B music, and it opens with a remake of his biological father, Al B. Sure's classic hit "Night and Day."
Two standout tracks on the project are "Sunshine" produced by Tim Bosky, and "Suicide" produced by one of our faves, Syd.
"Sunshine" is a feel-good track that seamlessly blends hip-hop and R&B in a way Quincy hasn't done before. The song is an ode to happiness and not letting anyone get you down. "I be feelin' like Sunshine," he sings. "I be feelin' like Sunshine / I got the seat pushed back ain't no problems on my mind / I be feelin' like Sunshine."
"Suicide" sounds like something that came out of the early 2000s. This song tells the story of a girl that will get him in tons of trouble, but he'd rather take the risk and go after her. "This girl is cold / That wrist is froze / Probably dipped in gold," he sings. "She do her thing 'cause she's a pro / Might as well admit that I'm addicted on the low / This girl is suicide. "
Quincy is currently starring on FOX's new hit show STAR, and hopefully will be releasing a full-length album very, very soon!
Listen to his EP below.
–Words by Jamila Wright