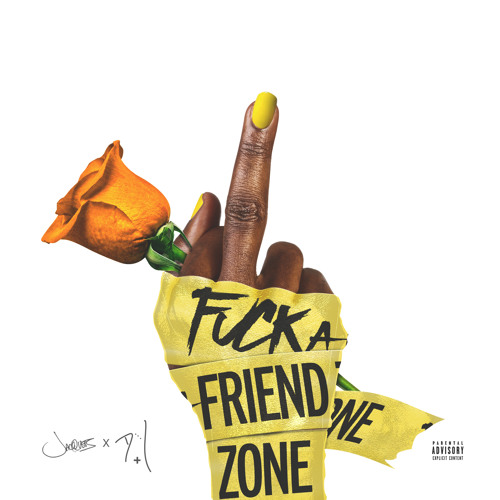 Let's get a littler deeper with Jacquees and DeJ Loaf.
The rising Cash Money R&B star and Detroit rapper/singer link up once again (previously on 2016's "Want Your Sex") for the new bedroom jam "Deeper," off their forthcoming joint project F**k A Friend Zone.
Only two weeks since releasing his anticipated new mixtape Since You Playin', Quees teams up with producer Nash B again on the silky track, which finds him singing out to a female friend about taking their chemistry to another level.
"Girl I got to question what it's gonna be? / Do you think there's a chance for you and me? / Heard a lot of people say you into me / I can't lie, I'm drunk just off our chemistry," he sings.
DeJ offers her response in a polite but promising way: "Sometimes what you're looking for is right up in your face / Don't go chasing waterfalls, God put me in your space / And I'm a believer / I should stop runnin' no more teasin'," she sings.
This one will have you ready to hop out of the friend zone with somebody asap. Go deeper with Quees and DeJ on their sexy new duet below.
F**k A Friend Zone, is due out February 10. Speaking about the mixtape with The FADER Jacquees explained:
"It was real dope working with DeJ on this project. I ain't never went in the studio with nobody and created a vibe like this. The music we created is that real feel good music. I couldn't wait for the fans to hear and feel like it's another level for me in my career and a sound people not expecting from her. I hope everybody enjoys it as much as we do."