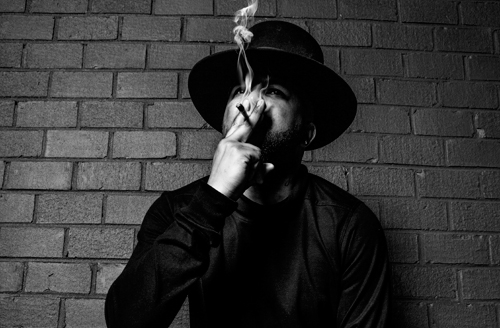 The-Dream is feeling Blue.
Following the release of his late 2016 EP Love You To Death, the Radio Killa returns with a new song titled "Code Blue," off the soundtrack to Fifty Shades Darker.
Over a somber electric guitar laced track, Dream takes listeners on a heartfelt ride for one of the film's emotional scenes.
"The closer I get to you / The more I feel like crying / The farther I get from you / The more I feel like dying," he sings on the opening. "This what I get for loving you / Code Blue / This is what I get for loving you," he sings with a sad tone on the chorus.
The-Dream is definitely excited to hear his song in the film. "Can't wait to see the 'Code Blue' Scene from Fifty Shades Darker Tonight," he tweeted. "Who's with me?"
Fifty Shades Darker hit theaters today (Feb. 10). Take a listen below.
Next week, The-Dream will kick off his "Love You to Death Tour," which starts Feb. 13 in Seattle and runs through March 2 in Philadelphia. His next album, Love Affair, is due out March 24.