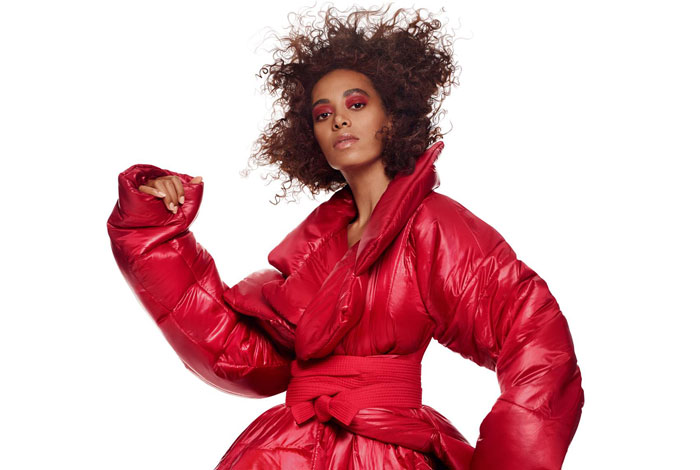 Solange gave fans a very in-depth view on her life, career, sisterhood, and creativity when she was interviewed by Beyoncé for Interview.  Now, the younger Knowles makes her second cover appearance of the year on the March issue of ELLE.
Wearing a bright red full-length bubble coat by Norma Kamali, Solange radiates on the cover shot by Terry Tsiolis, and opens up about her ground-breaking album A Seat at the Table, plus shares some more feelings on growing up around Beyoncé and Kelly Rowland.

On growing up in a house with two of the three Destiny's Child members:
"My sister and Kelly [Rowland] were the same age, which is like a built-in best friend in the house; they were extremely close," Solange recalls. "Writing felt like this insular thing that I could go back in my room and express all that I would observe, all the emotions that would arise. It felt like mine, my little thing."
On her album, A Seat at the Table:
"I did want to create this juxtaposition, politically, of having these very hard, messy conversations but having them stylistically in a way that you can really hear me, and not the yelling, the rage," she says. "I wanted to project in my delivery what I was not achieving at all: peace and having a certain lightness and airiness that could maybe help me get closer to having more light and airiness in my life."
ELLE's March issue is set to hit newsstands on Feb. 21.
(Photos by by Terry Tsiolis)