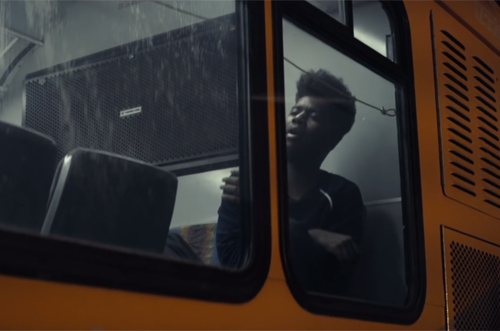 A week after releasing the song, rising 18-year-old singer/songwriter Khalid drops the visuals for his latest song "Shot Down."
Riding the metro bus alone in the evening, the talented young artist sings the emotional break-up song, as he provides a soundtrack for a group of fellow teens who enjoy the night skateboarding around the city.
"Shot Down is a very personal record for me and I really feel as if moments like this video are only the beginning of what's yet to come," he told The FADER.
Khalid's anticipated debut album American Teen is set for release on March 3. Check out the video below.