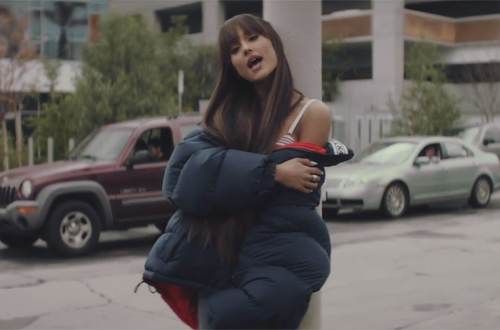 Let Ariana Grande and Future kick off your week with that 'good sh*t.'
The pop superstar returns with the raunchy music video for her Future assisted single "Everyday," off her Grammy-nominated album Dangerous Woman.
Ariana rocks an oversized bubble jacket performing the song on the street in the Chris Marrs Piliero-directed visuals, while a couple makes out on the top of someones parked car.
The public displays of love continue in a laundromat, and by the water cooler in an office space while Future raps his verse in a cubicle.
An elderly couple shows that age ain't nothing but a number when it comes to love in the last scene on a public bus, as Ariana and other passengers nod in approval of the old lovers.
Celebrate spontaneous love with Ariana and Hendrix below.