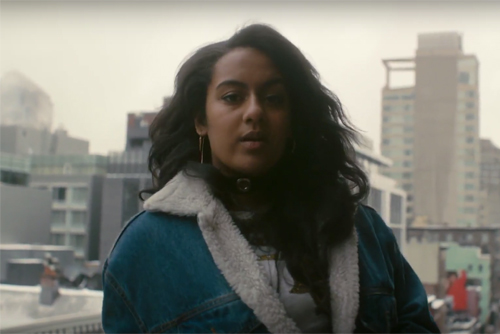 Rising Def Jam singer/songwriter Bibi Bourelly's definition of "Ballin" might not be the same as Jim Jones' but it works just fine for her.
The young, rising star took things into her own hands when deciding how to visualize her viral hit, grabbing some friends and hitting the streets of NYC, gorilla style. Having received a past due notice on her rent, the struggling artist finds ways to make some scratch, including selling artwork, performing on the street, and later throwing a house party where they charge at the door.
"I got fired from Old Navy / Landlord keeps knocking, swear that n*gga hates me / Sleeping on this old couch, but sh*t I'm not complaining / Cause I'm still a pimp, tho / Like there's moolah raining," she sings.
See how Bibi hustles to make it work in the New York City based video below.