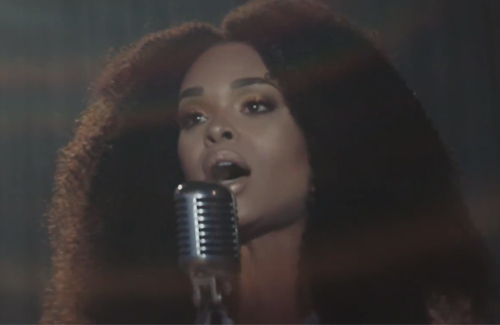 Singer / actress Demetria McKinney kicks off the week with the sexy music video for her brand new single "Easy."
Directed by RTD Entertainment, the sleek visuals find Demetria hitting the stage in a gallery space to sing the confident song about knowing her worth when it comes to relationships.
"I know my worth / Boy you gotta put me first / I ain't no sucka chick, I ain't picky, I just know what's best for me / I can't let nobody get the best of me / Part-time love ain't my destiny," Demetria sings.
"I wanted a video that gave off a cool, sexy, artsy vibe that showcased me as an artist," says Demetria about the video's concept.
The sultry track, co-written by Demetria McKinney, Courtlin Jabrae and Devin Horton, is the first single from her forthcoming album, Officially Yours, set to drop this Spring.
Check out the video below.