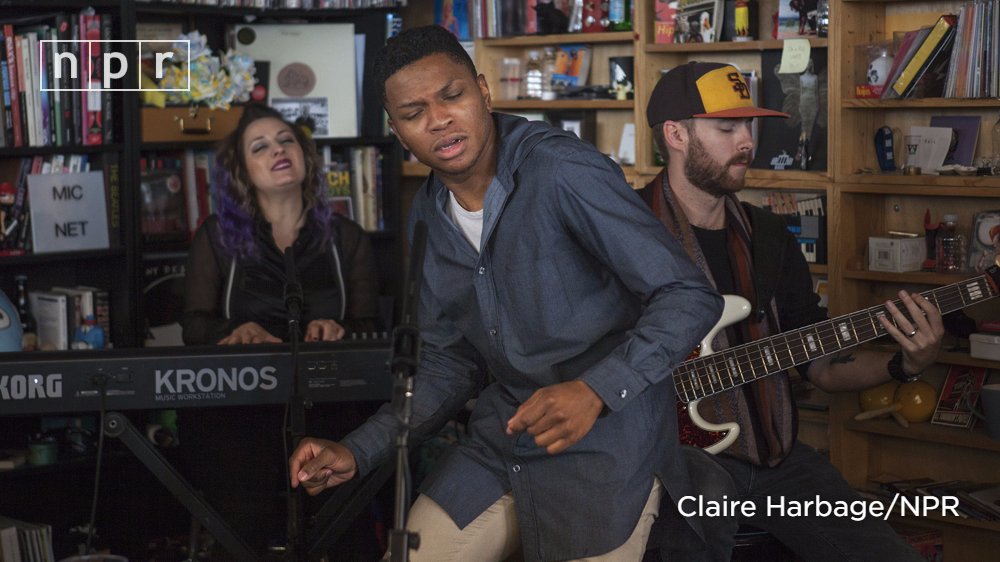 The newly Grammy-nominated, Gallant, stopped by the NPR offices earlier this month to perform a set of some of his biggest songs for their 'Tiny Desk' concert series.
Kicking off his set with a fun rendition of "Bourbon," the Washington D.C. born singer danced and sang like no one was watching as he rode his band's wave with ease. His performance also featured a surprise appearance from rising Chicago rapper, Saba, whose rap cadence was equally as impeccable as Gallant's falsetto.
Next, he performed his duet, "Skipping Stones," that he wrote with Jhené Aiko, but instead had his keyboardist, Dani Ivory, sing Jhené's part. Not only was their duet full of beautiful harmonies, but it was even more calming just to see the duo put their all into the song.
Then, Gallant ended his set with a performance of "Weight In Gold," which earned him an endorsement from Elton John that landed him on Forbes' 2017 " 30 Under 30″ List. Hitting each high note with seemingly no effort at all, and falling perfectly in the pocket with each distinctly placed dance move, his performance received an overwhelming round of applause and cheer from the audience.
Watch Gallant's mesmerizing performance below.
–Words by Jamila Wright