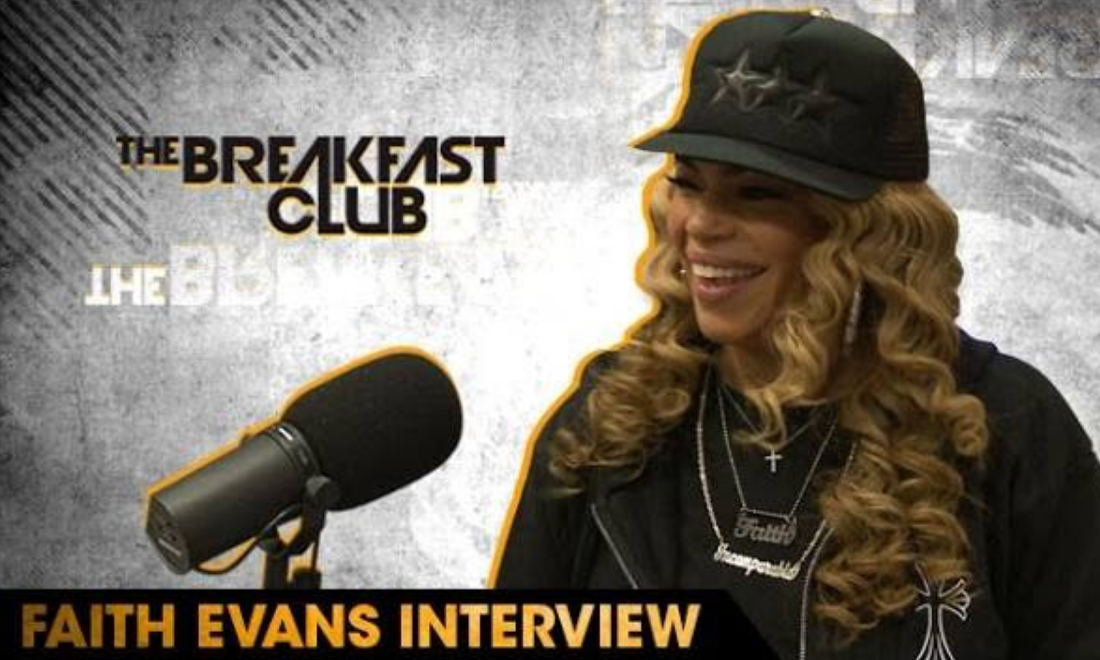 On Thursday morning (Mar. 9), Faith Evans stopped by "The Breakfast Club" for a fitting new interview on the 20th anniversary of her late husband, The Notorious B.I.G's passing.
During the conversation, the First Lady of Bad Boy spoke about his unsolved murder case, her anticipated new duets album with Biggie, The King & I, and performing on the Bad Boy Reunion Tour.
Switching topics from Big, Faith also addressed her recent romantic relationship with producer and reality star Stevie J, which they ended on TV. Sharing some more history, the R&B diva talked about how she mended her relationship with Lil Kim, and what Biggie's reaction was when she hung out with Tupac.
Additionally today, Faith has unveiled the cover art for The King & I, which is set to be released on June 9. She is also working on a TV documentary about BIG's life to air on A&E.
Watch her interview and see the cover below.