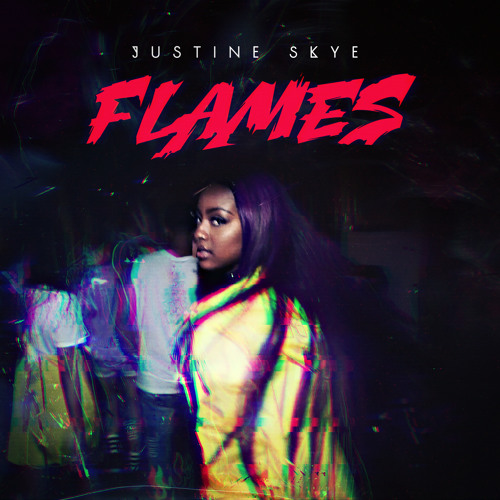 Caution: Contents are hot!
Young singer/model Justine Skye has returned with a seductively hot new single entitled "Flames," and she's bringing that heat to her lover! The Brooklyn native throws caution to the wind through a lustful desire to get naughty with her man, as she prepares him for hot passion over a sinister production.
"Celebrate, like it's your birthday / I got your favorite cake, with your name on it / I'ma participate, sing on it / Bring your camera babe / I'ma put some flames on it," she sings.
The Roc Nation artist has been busy building her brand with fashion partnerships including Forever 21, who sponsored the release of the song's music video. In the visuals, Skye and her model friends invade a swanky mansion, rocking the brand's new Festival Campaign line.
Check out the single and video below.