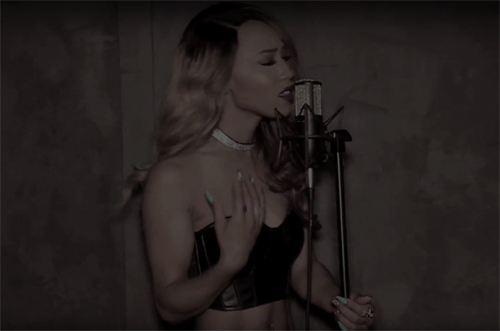 Dondria has always been underrated, but the Texas native's vocals are outstanding, and it's always a treat when she drops a cover song.
Giving fans something new to enjoy, the R&B singer has released a stellar cover of SWV's classic ballad "Weak," which she worked with producer Soufwest to recreate. Along with the audio, she has dropped a visual performance in a recording booth.
"Weak" is one of Dondria's favorite '90s songs, and her cover comes before the release of her upcoming new EP, The Day of the Don, which is coming soon.
Check it out below… What do you think?