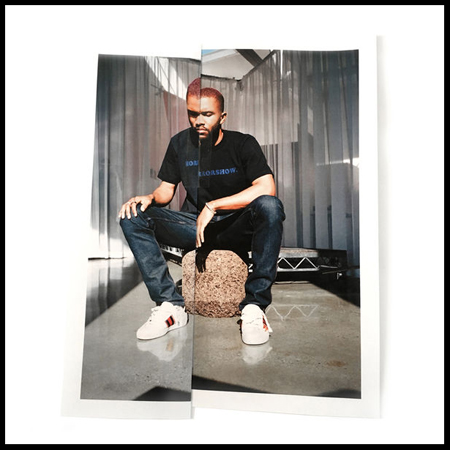 New surprises from Frank Ocean! During the second episode of his "blonded RADIO" show on Beats 1, the singer/songwriter premiered a brand new song titled, "Chanel." But wasting no time, he also dropped a fitting remix featuring A$AP Rocky.
With "Chanel" playing in the background, Pretty Flacko delivers some confessions about his public breakup from model Chanel Iman. "Was such a good guy to Chanel," he sings. "Until she caught me sleeping with Cherelle."
Along with debuting both versions of the song on "blonded RADIO," Frank also played music by Thundercat, J Dilla, Whitney Houston, and DJ Shadow.
He then posted the original song's lyrics on Tumblr. It features a clever play on Chanel's logo, which is referenced in the title. "My guy pretty like a girl / And he got fight stories to tell / I see both sides like Chanel," he sings.
Take a listen to both version below.