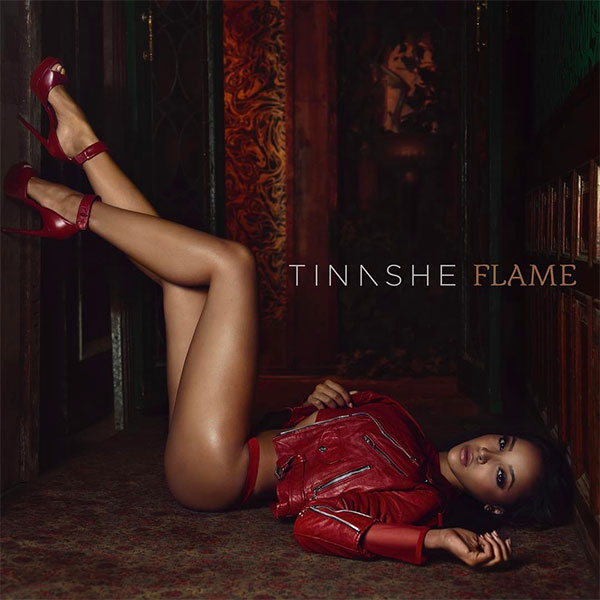 Get ready for some 'fire' from Tinashe.
On Sunday, the R&B/Pop singer/songwriter has announced the forthcoming release of her new single, "Flame," due out on Thursday, March 16.  She revealed the sexy cover art, which features her lying down, wearing a red leather biker jacket, panties, and heels, with her legs in the air.
"Flame" arrives ahead of Tinashe's long-awaited sophomore album Joyride, which does not currently have a release date. She also shared a single lyric from the song, "Tell me that you've still got the flame for me," she posted on Instagram.
Earlier this year, Tinashe released the dance-heavy video for her 2016 single "Company," which was off her surprise project Nightride.