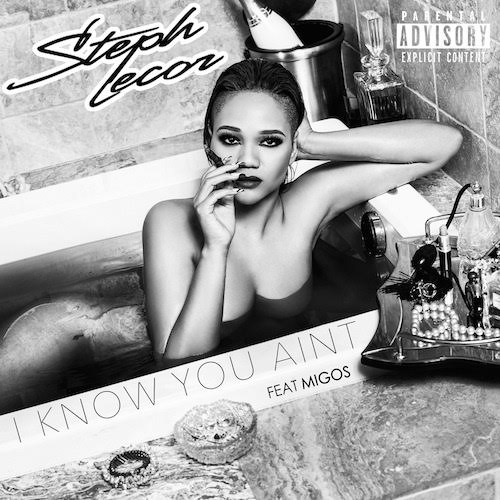 Emerging artist Steph Lecor gets open making a provocative introduction with her bouncy, raunchy single "I Know You Ain't" featuring Migos.
The 1st Lady of DJ Khaled's We The Best Music Group, makes a bold claim to a suitor in the club, inviting him to come get some of her booty over heavy hitting production by Lamb & Bigg D.
"My new single 'I Know You Ain't' is a fun club record that takes me back to the classic Miami dance scene when Uncle Luke, 2 Live Crew, Uncle Al, and Trick Daddy took over the radio waves. Pairing it with R Kelly's classic single 'Booty' was just the icing on the cake," says Steph. "I hope when people hear this record it makes them want to let loose and dance…and in that moment put all of the stresses of life to the side."
Ms. Lecor has been hard at work in the studio putting together the right music for her fans and is gearing up for a big 2017. Take a listen to her Migos-assisted banger below.